Smoked Salmon Eggs Benedict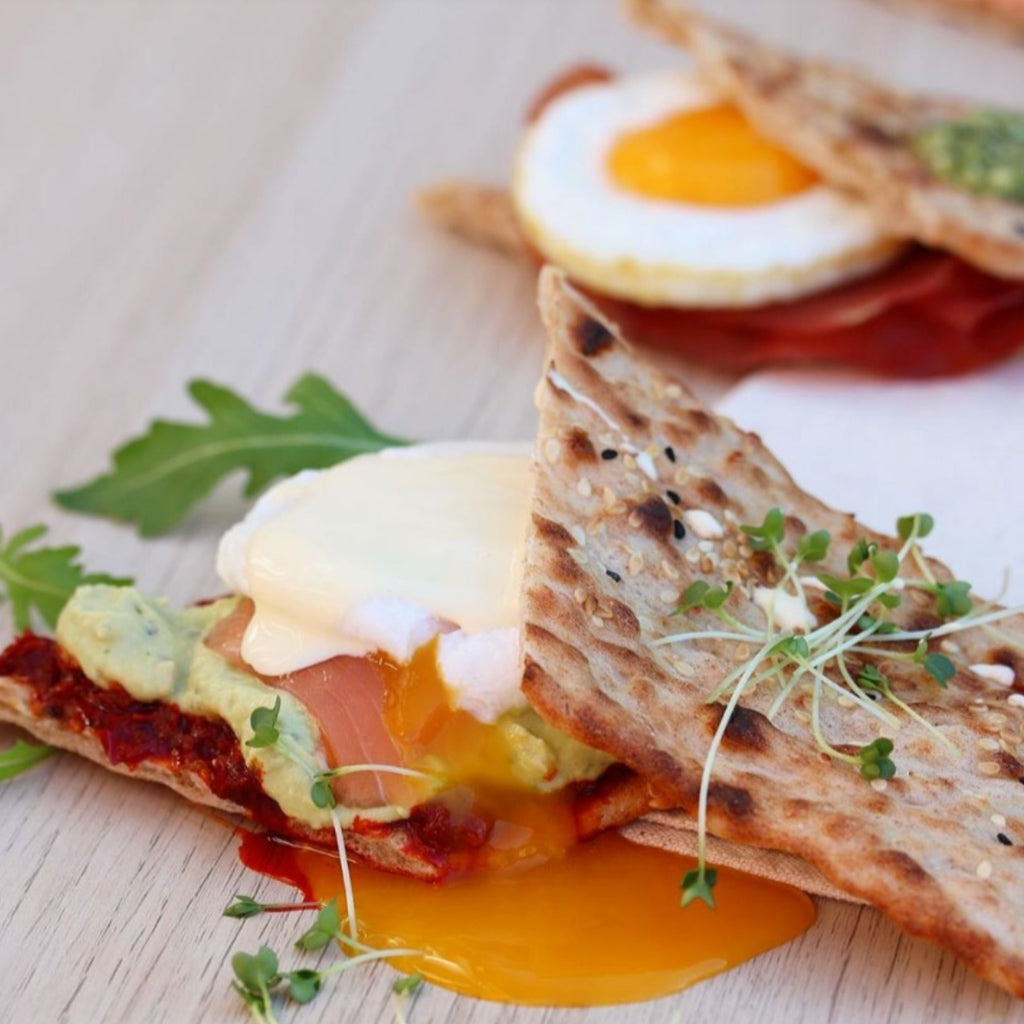 A delicious eggs recipe with layers of mouthwatering source
Serves: 2
Prep Time: 30 mins
Total Time: 45 mins
Ingredients
2 Sangak strips, halved
2 Eggs
2 Tbsp White Wine Vinegar
4 Slices Smoked Salmon
2 Tbsp Guacamole
2 Tbsp Harissa
2 Tbsp Lemon Juice
Rocket and Cress Leaves
Pinch of Salt

Hollandaise Sauce Ingredients:
2 Tbsp Lemon Juice
1/2 Tbsp White Wine Vinegar
2 Egg Yolks
125g Unsalted Butter
Pinch of Salt
Cayenne Pepper
Method
Step 1:
For the Hollandaise sauce, melt the butter in a saucepan and skim any solids from the surface. Put the two egg yolks

Step 2:
For the poached eggs, bring a large pan of water to the boil.

Step 3:
Toast the flatbread in the toaster or oven for 3 minutes.